Astronomy Picture Of the Day (APOD)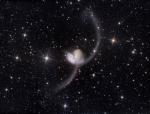 The Antennae
30.06.2006
Some 60 million light-years away in the southerly constellation Corvus, two large galaxies have collided. But stars in the two galaxies - NGC 4038 and NGC 4039 - don't collide in the course of the ponderous, billion year or so long event.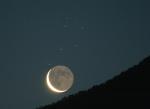 Old Moon and Sister Stars
29.06.2006
An old crescent Moon shares the eastern sky over Menton, France with the sister stars of the Pleiades cluster in this early morning skyscape recorded just last Friday, June 23rd. (Bright Venus was also...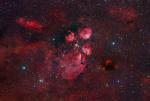 The Cats Paw Nebula
28.06.2006
Nebulae are perhaps as famous for being identified with familiar shapes as perhaps cats are for getting into trouble. Still, no known cat could have created the vast Cat's Paw Nebula visible in Scorpius.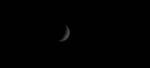 The Moving Moons of Saturn
27.06.2006
The moons of Saturn never stop. A space traveler orbiting the ringed giant planet would witness a continuing silent dance where Saturn's multiple moons pass near each other in numerous combinations. Like a miniature Solar System, the innermost moons orbit Saturn the fastest.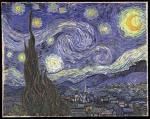 Starry Night
26.06.2006
The painting Starry Night is one of the most famous icons of the night sky ever created. The scene was painted by Vincent van Gogh in southern France in 1889. The swirling style of Starry Night appears, to many, to make the night sky come alive.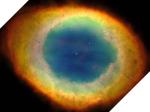 M57: The Ring Nebula
25.06.2006
It looked like a ring on the sky. Hundreds of years ago astronomers noticed a nebula with a most unusual shape. Now known as M57 or NGC 6720, the gas cloud became popularly known as the Ring Nebula.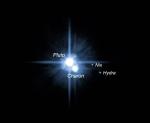 Nix and Hydra
24.06.2006
Discovered in mid-2005, Pluto's small moons were provisionally designated S/2005 P1 and S/2005 P2. They have now been officially christened Nix and Hydra. Compared to Pluto and its large moon Charon...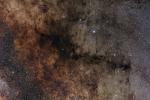 East of Antares
23.06.2006
East of Antares, dark markings seem to sprawl through the crowded star fields toward the center of our Milky Way Galaxy. Cataloged in the early 20th century by astronomer E. E. Barnard, the obscuring interstellar dust clouds include B72, B77, B78, and B59, seen in silhouette against the starry background.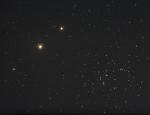 Planets, Bees, and a Donkey
22.06.2006
The heralded alignment of wandering planets Saturn and Mars with the well-known Beehive Cluster took place last weekend on Saturday, June 17. Recorded in dark Arizona skies on that date, this view finds Mars...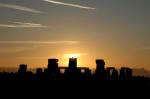 Sunrise Solstice at Stonehenge
21.06.2006
Today the Sun reaches its northernmost point in the planet Earth's sky. Called a solstice, the date traditionally marks a change of seasons -- from spring to summer in Earth's Northern Hemisphere and from fall to winter in Earth's Southern Hemisphere. Pictured above is the 2005 Summer Solstice celebration at Stonehenge in England.