Astronomy Picture Of the Day (APOD)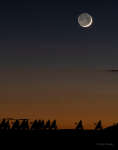 The Old Moon in the Young Moon s Arms
9.11.2018
Tonight the Moon is young again, but this stunning image of a young Moon near the western horizon was taken just after sunset on October 10. On the lunar disk Earthshine, earthlight reflected from the Moon's night side, is embraced by the slim, sunlit crescent just over 2 days old.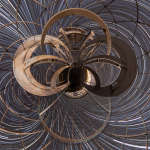 Little Planet Lookout
8.11.2018
Don't panic. This little planet projection looks confusing, but it's actually just a digitally warped and stitched, nadir centered mosaic of images that covers nearly 360x180 degrees. The images were taken on the night of October 31 from a 30 meter tall hill-top lookout tower near Tatabanya, Hungary, planet Earth.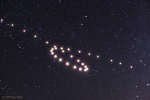 Mars in the Loop
7.11.2018
This composite of images spaced some 5 to 9 days apart, from late April (bottom right) through November 5 (top left), traces the retrograde motion of ruddy-colored Mars through planet Earth's night sky.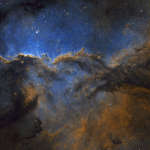 NGC 6188: The Dragons of Ara
6.11.2018
Dark shapes with bright edges winging their way through dusty NGC 6188 are tens of light-years long. The emission nebula is found near the edge of an otherwise dark large molecular cloud in the southern constellation Ara, about 4,000 light-years away.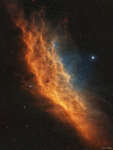 NGC 1499: The California Nebula
5.11.2018
There's even a California in space. Drifting through the Orion Arm of the spiral Milky Way Galaxy, this cosmic cloud by chance echoes the outline of California on the west coast of the United States.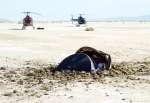 Flying Saucer Crash Lands in Utah Desert
3.11.2018
A flying saucer from outer space crash-landed in the Utah desert after being tracked by radar and chased by helicopters. The year was 2004, and no space aliens were involved. The saucer, pictured here...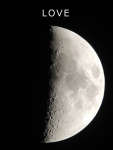 Lunar LOVE
2.11.2018
A more creative search by a group of amateur astronomers in the Ehime Prefecture of Shikoku Island, Japan has found lunar L-O-V-E. Their secret was an examination of this sharp image of the First Quarter Moon.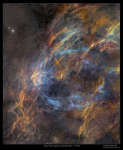 Cygnus Shell Supernova Remnant W63
1.11.2018
The ghost of a long-dead star, the W63 supernova remnant shines like a faint cosmic smoke-ring along the plane of the Milky Way galaxy toward the northern constellation Cygnus the swan. Its wraithlike appearance is traced against the region's rich complex of interstellar clouds and dust by an eerie blue glow.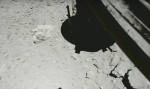 Hayabusa2 Ascends from Asteroid Ryugu
31.10.2018
Will spacecraft Hayabusa2 be able to land safely on asteroid Ryugu? Since arriving in June, pictures show that the surface of kilometer-sized Ryugu is covered with boulders, so that finding a flat enough area for the bus-sized spacecraft to touch down is proving a challenge.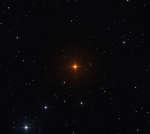 R Leporis: A Vampire's Star
30.10.2018
Better known as Hind's Crimson Star, R Leporis is a rare star in planet Earth's night sky. It's also a shocking shade of red. The star's discoverer, 19th century English...