Astronomy Picture Of the Day (APOD)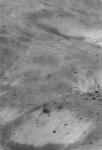 22 Miles From Eros
3.08.2000
Last month the NEAR Shoemaker spacecraft swooped closer to Eros, orbiting only 22 miles (36 kilometers) from the center of the asteroid. These two images taken on July 19 (left) and July 24 (right)...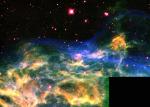 At the Edge of the Crescent Nebula
2.08.2000
The Crescent Nebula is a rapidly expanding shell of gas surrounding a dying star. In this recently released image by the Hubble Space Telescope, a bright dynamic part of the nebula three light-years across is shown in representative color.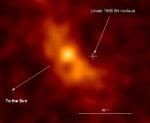 X-Rays from Comet LINEAR
1.08.2000
Why do comets emit X-rays? First discovered during the passing of Comet Hyakutake in 1996, the reason a cold comet would produce hot X-rays has since remained a mystery. On July 14, however...

Comet LINEAR Breaks Up
31.07.2000
Unexpectedly, Comet LINEAR is breaking up. In retrospect, clues of its demise have been surfacing all month as the new comet has been approaching the Sun and brightening with dramatic flares. Above, the Hubble Space Telescope captured Comet C/1999 S4 LINEAR early this month blowing off a large piece of its crust.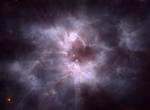 NGC 2440: Cocoon of a New White Dwarf
30.07.2000
Like a butterfly, a white dwarf star begins its life by casting off a cocoon that enclosed its former self. In this analogy, however, the Sun would be a caterpillar and the ejected shell of gas would become the prettiest of all!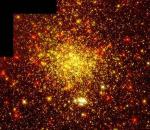 NGC1850: Star Cluster in the LMC
29.07.2000
NGC1850 is a large cluster of stars located a mere 166,000 light-years from Earth in our neighboring galaxy the Large Magellanic Cloud (LMC). The colors in this beautiful Hubble Space Telescope composite image of the cluster reveal different populations of stars.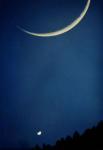 Moon And Venus Share The Sky
28.07.2000
July is drawing to a close and in the past few days, some early morning risers could have looked east and seen a crescent Moon sharing the pre-dawn skies with planets Jupiter and Saturn.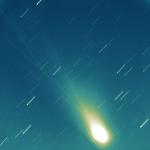 Tails Of Comet LINEAR
27.07.2000
Comet C/1999 S4 LINEAR is only one of many comets discovered with the Lincoln Near Earth Asteroid Research (LINEAR) telescope operating near Soccoro, New Mexico, USA. Traveling steadily southward through Earth's night...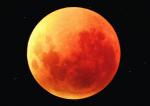 Lingering Lunar Eclipse
26.07.2000
As the Moon passed almost directly through the center of Earth's shadow on July 16th, sky gazers in the Pacific hemisphere were graced by a lingering lunar eclipse. The total phase lasted 1 hour and 47 minutes, the longest since 1859. A longer total lunar eclipse won't occur until the year 3000.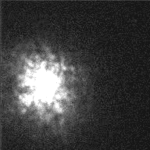 Why Stars Twinkle
25.07.2000
This is what a star really looks like from the surface of the Earth. To the best the human eye can see, stars are so far away they appear the same as would infinitesimal points of light.