Astronomy Picture Of the Day (APOD)

The Milky Way Over Tenerife
5.04.2011
Have you ever seen the band of our Milky Way Galaxy? Chances are you have never seen it like this -- nor could you. In a clear sky from a dark location at the right time, a faint band of light is visible across the sky. This band is the disk of our spiral galaxy.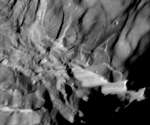 Verona Rupes: Tallest Known Cliff in the Solar System
4.04.2011
Could you survive a jump off the tallest cliff in the Solar System? Quite possibly. Verona Rupes on Uranus' moon Miranda is estimated to be 20 kilometers deep -- ten times the depth of the Earth's Grand Canyon.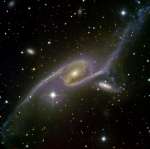 Giant Galaxy NGC 6872
3.04.2011
Over 400,000 light years across NGC 6872 is an enormous spiral galaxy, at least 4 times the size of our own, very large, Milky Way. About 200 million light-years distant, toward the southern...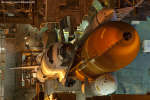 Endeavour Looking Up
2.04.2011
First flown in 1992, Endeavour, the youngest space shuttle orbiter, is being prepared for its 25th and final trip to low Earth orbit. Seen here from an exciting perspective 400 feet above the floor...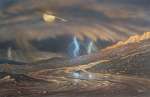 It s Raining on Titan
1.04.2011
It's been raining on Titan. In fact, it's likely been raining methane on Titan and that's not an April Fools' joke. The almost familiar scene depicted in this artist's vision of the surface of Saturn's largest moon looks across an eroding landscape into a stormy sky.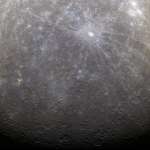 MESSENGER at Mercury
31.03.2011
On March 17, the MESSENGER spacecraft became the first to orbit Mercury, the solar system's innermost planet. This is its first processed color image since entering Mercury orbit. Larger, denser, and with almost twice the surface gravity of Earth's moon, Mercury still looks moon-like at first glance.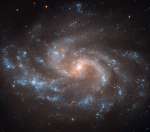 NGC 5584: Expanding the Universe
30.03.2011
Big, beautiful NGC 5548 is more that 50,000 light-years across and lies 72 million light-years away toward the constellation Virgo. The winding spiral arms of this gorgeous island universe are loaded with luminous young star clusters and dark dust lanes. Still, for earthbound astronomers NGC 5548 is not just another pretty face-on spiral galaxy.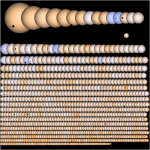 Kepler s Suns and Planets
29.03.2011
Using the prolific planet hunting Kepler spacecraft, astronomers have discovered 1,235 candidate planets orbiting other suns since the Kepler mission's search for Earth-like worlds began in 2009. To find them, Kepler monitors...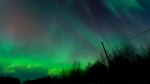 Time Lapse Auroras Over Norway
28.03.2011
Sometimes, after your eyes adapt to the dark, a spectacular sky appears. Such was the case earlier this month when one of the largest auroral displays in recent years appeared over northern locations like the border between Norway and Russia.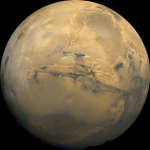 Valles Marineris: The Grand Canyon of Mars
26.03.2011
The largest canyon in the Solar System cuts a wide swath across the face of Mars. Named Valles Marineris, the grand valley extends over 3,000 kilometers long, spans as much as 600 kilometers across, and delves as much as 8 kilometers deep.