Astronomy Picture Of the Day (APOD)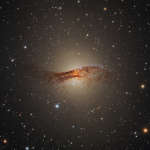 Centaurus A
12.07.2018
Only 11 million light-years away, Centaurus A is the closest active galaxy to planet Earth. Spanning over 60,000 light-years, the peculiar elliptical galaxy also known as NGC 5128, is featured in this sharp telescopic view.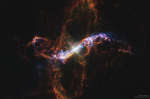 Symbiotic R Aquarii
11.07.2018
You can see it change in brightness with just binoculars over the course of a year. Variable star R Aquarii is actually an interacting binary star system, two stars that seem to have a close, symbiotic relationship.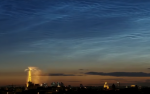 Noctilucent Clouds over Paris Fireworks
10.07.2018
It's northern noctilucent cloud season -- perhaps a time to celebrate! Composed of small ice crystals forming only during specific conditions in the upper atmosphere, noctilucent clouds may become visible at sunset during late summer when illuminated by sunlight from below.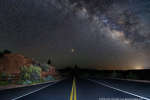 Road to Mars
9.07.2018
What's that light at the end of the road? Mars. This is a good month to point out Mars to your friends and family because our neighboring planet will not only be its brightest in 15 years, it will be visible for much of night.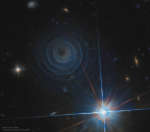 The Extraordinary Spiral in LL Pegasi
8.07.2018
What created the strange spiral structure on the upper left? No one is sure, although it is likely related to a star in a binary star system entering the planetary nebula phase, when its outer atmosphere is ejected.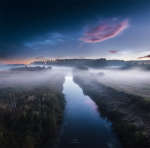 A Northern Summer s Night
7.07.2018
Near a summer's midnight a mist haunts the river bank in this dreamlike skyscape taken on July 3rd from northern Denmark. Reddened light from the Sun a little below the horizon gives an eerie tint to low hanging clouds.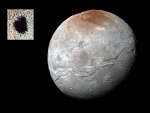 Charon: Moon of Pluto
6.07.2018
A darkened and mysterious north polar region known to some as Mordor Macula caps this premier high-resolution view. The portrait of Charon, Pluto's largest moon, was captured by New Horizons near the spacecraft's closest approach on July 14, 2015.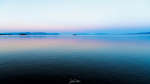 Shadow Rise on the Inside Passage
5.07.2018
At sunset look east not west. As Earth's dark shadow rises from the eastern horizon, faint and subtle colors will appear opposite the setting Sun. This beautiful evening sea and skyscape records the reflective scene from a cruise on the well-traveled Alaskan Inside Passage in the Pacific Northwest.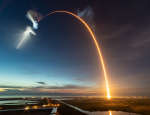 Dawn s Early Light, Rocket s Red Glare
4.07.2018
If you saw the dawn's early light from Cape Canaveral Air Force Station last Friday, June 29, then you could have seen this rocket's red glare. The single 277-second long exposure, made...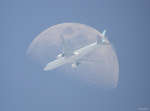 An Airplane in Front of the Moon
3.07.2018
If you look closely at the Moon, you will see a large airplane in front of it. Well, not always. OK, hardly ever. Actually, to capture an image like this takes precise timing...