Astronomy Picture Of the Day (APOD)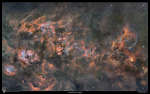 Cygnus Mosaic 2010 2020
11.02.2021
In brush strokes of interstellar dust and glowing gas, this beautiful skyscape is painted across the plane of our Milky Way Galaxy near the northern end of the Great Rift and the constellation Cygnus the Swan.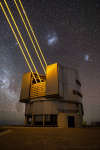 Firing Lasers to Tame the Sky
10.02.2021
Why do stars twinkle? Our atmosphere is to blame as pockets of slightly off-temperature air, in constant motion, distort the light paths from distant astronomical objects. Atmospheric turbulence is a problem for astronomers because it blurs the images of the sources they want to study.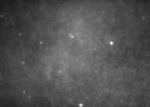 Flashes of the Crab Pulsar
9.02.2021
It somehow survived an explosion that would surely have destroyed our Sun. Now it is spins 30 times a second and is famous for the its rapid flashes. It is the Crab Pulsar, the rotating neutron star remnant of the supernova that created the Crab Nebula.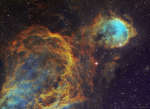 WR32 and Interstellar Clouds in Carina
8.02.2021
Stars can be like artists. With interstellar gas as a canvas, a massive and tumultuous Wolf-Rayet star has created the picturesque ruffled half-circular filaments called WR32, on the image left. Additionally, the winds...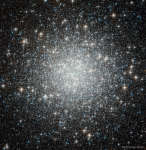 Blue Straggler Stars in Globular Cluster M53
7.02.2021
If our Sun were part of this star cluster, the night sky would glow like a jewel box of bright stars. This cluster, known as M53 and cataloged as NGC 5024, is one of about 250 globular clusters that survive in our Galaxy.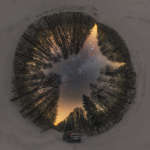 A Northern Winter Night
6.02.2021
Snow blankets the ground in this serene forest and sky view. Assembled in a 360 degree panoramic projection, the mosaicked frames were captured at January's end along a quiet country road near Siemiony, northeastern Poland, planet Earth.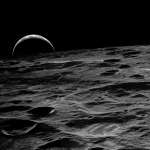 Apollo 14 Heads for Home
5.02.2021
Fifty years ago this Sunday (February 7, 1971), the crew of Apollo 14 left lunar orbit and headed for home. They watched this Earthrise from their command module Kittyhawk. With Earth's sunlit crescent just peeking over the lunar horizon, the cratered terrain in the foreground is along the lunar farside.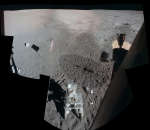 Apollo 14: A View from Antares
4.02.2021
Fifty years ago this Friday, Apollo 14's Lunar Module Antares landed on the Moon. Toward the end of the stay astronaut Ed Mitchell snapped a series of photos of the lunar surface while looking out a window, assembled into this detailed mosaic by Apollo Lunar Surface Journal editor Eric Jones.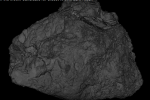 Found on the Moon: Candidate for Oldest Known Earth Rock
3.02.2021
Was the oldest known rock on Earth found on the Moon? Quite possibly. The story opens with the Apollo 14 lunar mission. Lunar sample 14321, a large rock found in Cone crater by astronaut...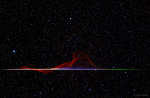 A Colorful Quadrantid Meteor
2.02.2021
Meteors can be colorful. While the human eye usually cannot discern many colors, cameras often can. Pictured is a Quadrantids meteor captured by camera over Missouri, USA, early this month that was not only impressively bright, but colorful. The radiant grit, likely cast off by asteroid 2003 EH1, blazed a path across Earth's atmosphere.