Astronomy Picture Of the Day (APOD)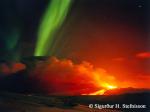 Volcano and Aurora in Iceland
29.01.2006
Sometimes both heaven and Earth erupt. In Iceland in 1991, the volcano Hekla erupted at the same time that auroras were visible overhead. Hekla, one of the most famous volcanoes in the world, has erupted at least 20 times over the past millennium, sometimes causing great destruction.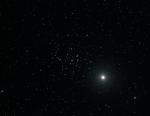 Saturn in the Hive
28.01.2006
If you can find Saturn in tonight's sky, then you can also find M44, popularly known as the Beehive star cluster. In fact, with a pair of binoculars most casual skygazers should find it fairly easy to zero in on this celestial scene.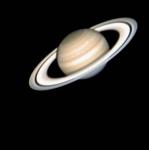 A New Storm on Saturn
27.01.2006
Presently at opposition in planet Earth's sky, Saturn is well placed for telescopic observations. On Wednesday two amateur astronomers took full advantage of the situation from Melun, near Paris, France. With...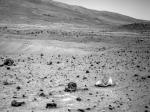 An Unusual Two Toned Rock on Mars
26.01.2006
How did this unusual Martian rock form? The atypical two-toned rock, visible in the lower right of the above image, was photographed a few days ago by the robotic Spirit rover currently rolling across Mars. For now, the environmental processes that created the rock remain a matter of speculation.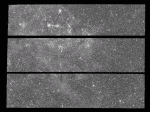 The Expanding Light Echoes of SN 1987A
25.01.2006
Can you find supernova 1987A? It isn't hard -- it occurred at the center of the expanding bullseye pattern. Although this stellar detonation was first seen almost two decades ago, light from it continues to bounce off clumps of interstellar dust and be reflected to us today.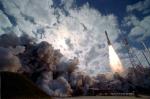 New Horizons Launches to Pluto
24.01.2006
Destination: Pluto. The New Horizons spacecraft roared off its launch pad at Cape Canaveral in Florida, USA last week toward adventures in the distant Solar System. The craft is one of the fastest spaceships...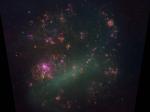 The LMC Galaxy in Glowing Gas
23.01.2006
What goes on inside of a galaxy? To help find out, astronomers from the Magellanic Cloud Emission Line Survey team imaged our neighboring LMC galaxy in spectacular detail and highlighted very specific colors of light emitted by glowing gas.
D rad Bacteria: Candidate Astronauts
22.01.2006
These bacteria could survive on another planet. In an Earth lab, Deinococcus radiodurans (D. rad) survive extreme levels of radiation, extreme temperatures, dehydration, and exposure to genotoxic chemicals. Amazingly, they even have the ability to repair their own DNA, usually with 48 hours. Known as an extremophile, bacteria such as D.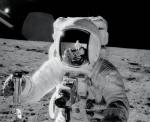 Apollo 12: Self-Portrait
21.01.2006
In November of 1969, Apollo 12 astronaut-photographer Charles "Pete" Conrad recorded this masterpiece while documenting colleague Alan Bean's lunar soil collection activities on the Oceanus Procellarum. The image is dramatic and stark.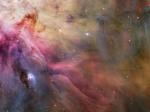 LL Ori and the Orion Nebula
20.01.2006
This esthetic close-up of cosmic clouds and stellar winds features LL Orionis, interacting with the Orion Nebula flow. Adrift in Orion's stellar nursery and still in its formative years, variable star LL Orionis produces a wind more energetic than the wind from our own middle-aged Sun.