Astronomy Picture Of the Day (APOD)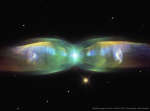 M2 9: Wings of a Butterfly Nebula
24.07.2016
Are stars better appreciated for their art after they die? Actually, stars usually create their most artistic displays as they die. In the case of low-mass stars like our Sun and M2-9 pictured above, the stars transform themselves from normal stars to white dwarfs by casting off their outer gaseous envelopes.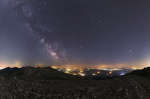 Summer Planets and Milky Way
23.07.2016
Lights sprawl toward the horizon in this night skyscape from Uludag National Park, Bursa Province, Turkey, planet Earth. The stars and nebulae of the Milky Way are still visible though, stretching above the lights on the northern summer night while three other planets shine brightly.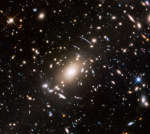 Galaxy Cluster Abell S1063 and Beyond
22.07.2016
Some 4 billion light-years away, galaxies of massive Abell S1063 cluster near the center of this sharp Hubble Space Telescope snapshot. But the fainter bluish arcs are magnified images of galaxies that lie far beyond Abell S1063.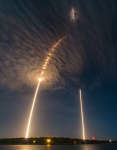 Falcon 9: Launch and Landing
21.07.2016
Shortly after midnight on July 18 a SpaceX Falcon 9 rocket launched from Space Launch Complex 40 at Cape Canaveral Air Force Station, Florida, planet Earth. About 9 minutes later, the rocket's first stage returned to the spaceport.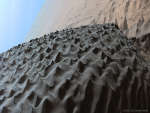 Dark Dunes on Mars
20.07.2016
How does wind affect sand on Mars? To help find out if it differs significantly from Earth, the robotic Curiosity rover on Mars was directed to investigate the dark Namib Dune in the Bagnold Dune Field in Gale Crater. Namib is the first active sand dune investigated up close outside of planet Earth.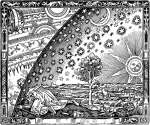 Color the Universe
19.07.2016
Wouldn't it be fun to color in the universe? If you think so, please accept this famous astronomical illustration as a preliminary substitute. You, your friends, your parents or children, can print it out or even color it digitally.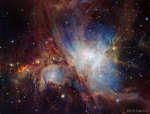 The Orion Nebula in Infrared from HAWK I
18.07.2016
The deepest infrared image of the Orion Nebula has uncovered a bonanza of previously unknown low-mass stars and -- quite possibly -- free floating planets. The picturesque nebula is best known in visible light where it shows a many bright stars and bright glowing gas.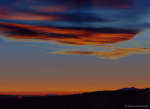 Mercury on the Horizon
17.07.2016
Have you ever seen the planet Mercury? Because Mercury orbits so close to the Sun, it never wanders far from the Sun in Earth's sky. If trailing the Sun, Mercury will be visible low on the horizon for only a short while after sunset.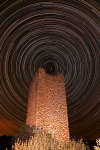 The North Celestial Tower
16.07.2016
If you climbed to the top of this 13th century stone tower, it looks like you could reach out and touch the North Celestial Pole, the point at the center of all the star trail arcs.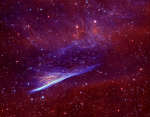 NGC 2736: The Pencil Nebula
15.07.2016
Moving from top to bottom in the frame near the center of this sharply detailed color composite, thin, bright, braided filaments are actually long ripples in a cosmic sheet of glowing gas seen almost edge-on. The shock wave plows through interstellar space at over 500,000 kilometers per hour.