Astronomy Picture Of the Day (APOD)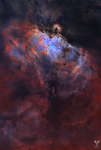 Star Forming Eagle Nebula without Stars
4.10.2022
The whole thing looks like an eagle. A closer look at the Eagle Nebula's center, however, shows the bright region is actually a window into the center of a larger dark shell of dust. Through this window, a brightly-lit workshop appears where a whole open cluster of stars is being formed.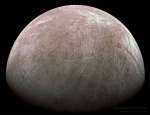 Jupiters Europa from Spacecraft Juno
3.10.2022
What mysteries might be solved by peering into this crystal ball? In this case, the ball is actually a moon of Jupiter, the crystals are ice, and the moon is not only dirty but cracked beyond repair. Nevertheless, speculation is rampant that oceans exist under Europa's fractured ice-plains that could support life.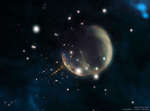 Supernova Cannon Expels Pulsar J0002
2.10.2022
What could shoot out a neutron star like a cannon ball? A supernova. About 10,000 years ago, the supernova that created the nebular remnant CTB 1 not only destroyed a massive star but blasted its newly formed neutron star core -- a pulsar -- out into the Milky Way Galaxy.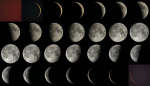 Lunation Matrix
1.10.2022
Observe the Moon every night and you'll see its visible sunlit portion gradually change. In phases progressing from New Moon to Full Moon to New Moon again, a lunar cycle or lunation is completed in about 29.5 days.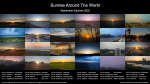 Equinox Sunrise Around the World
30.09.2022
A planet-wide collaboration resulted in this remarkable array of sunrise photographs taken around the September 2022 equinox. The images were contributed by 24 photographers, one in each of 24 nautical time zones around the world.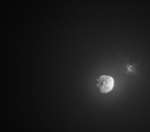 DART Asteroid Impact from Space
29.09.2022
Fifteen days before impact, the DART spacecraft deployed a small companion satellite to document its historic planetary defense technology demonstration. Provided by the Italian Space Agency, the Light Italian CubeSat for Imaging Asteroids, aka LICIACube, recorded this image of the event's aftermath.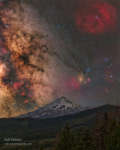 A Furious Sky over Mount Shasta
28.09.2022
Is the sky angry with Mount Shasta? According to some ancient legends, the spirits of above and below worlds fight there, sometimes quite actively during eruptions of this enormous volcano in California, USA. Such drama can well be imagined in this deep sky image taken in late June.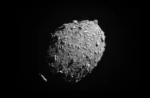 DART: Impact on Asteroid Dimorphos
27.09.2022
Could humanity deflect an asteroid headed for Earth? Yes. Deadly impacts from large asteroids have happened before in Earth's past, sometimes causing mass extinctions of life. To help protect our Earth from some...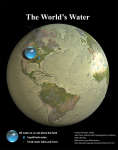 All the Water on Planet Earth
26.09.2022
How much of planet Earth is made of water? Very little, actually. Although oceans of water cover about 70 percent of Earth's surface, these oceans are shallow compared to the Earth's radius.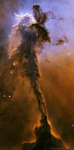 The Fairy of Eagle Nebula
25.09.2022
The dust sculptures of the Eagle Nebula are evaporating. As powerful starlight whittles away these cool cosmic mountains, the statuesque pillars that remain might be imagined as mythical beasts. Featured here is one of several striking dust pillars of the Eagle Nebula that might be described as a gigantic alien fairy.
<
February 2023

| | | | | | | |
| --- | --- | --- | --- | --- | --- | --- |
| Mo | Tu | We | Th | Fr | Sa | Su |
| | | 1 | 2 | 3 | 4 | 5 |
| 6 | 7 | 8 | 9 | 10 | 11 | 12 |
| 13 | 14 | 15 | 16 | 17 | 18 | 19 |
| 20 | 21 | 22 | 23 | 24 | 25 | 26 |
| 27 | 28 | | | | | |

January
February